How to find us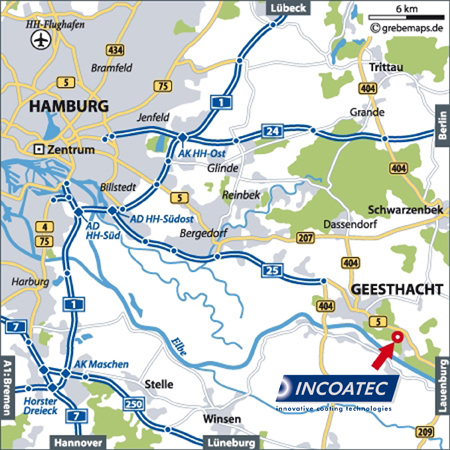 [ Incoatec is located in the Geesthachter Innovation and Technology Center (GITZ) situated on the grounds of the Helmholtz Center hereon GmbH.
Our location in Google maps
Directions to Incoatec (Anreiseinformationen in deutsch)
Important information
for travelling by car: for your navigation device, please use "Geesthacht / Grüner Jäger" as your destination, approach by B5.
for travelling by bus: take the bus stop "Geesthacht, Grüner Jäger" or "Geesthacht, HZG (Eingang)".
Bus #8800 goes four times in the morning directly to the Helmholtz Center hereon, Geesthacht.
Incoatec GmbH
Max-Planck-Str. 2
21502 Geesthacht
Germany
Phone: +49 4152 889 381
Fax: +49 4152 889 383
Internet: www.incoatec.de
E-mail: info@incoatec.de